For Immediate Release
Contact: [email protected]
Junior Burke's 2020 novel The Cold Last Swim (Gibson House Press) is a finalist for the Sidewise Awards for Alternate History.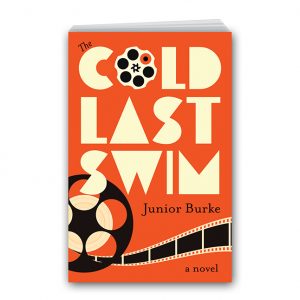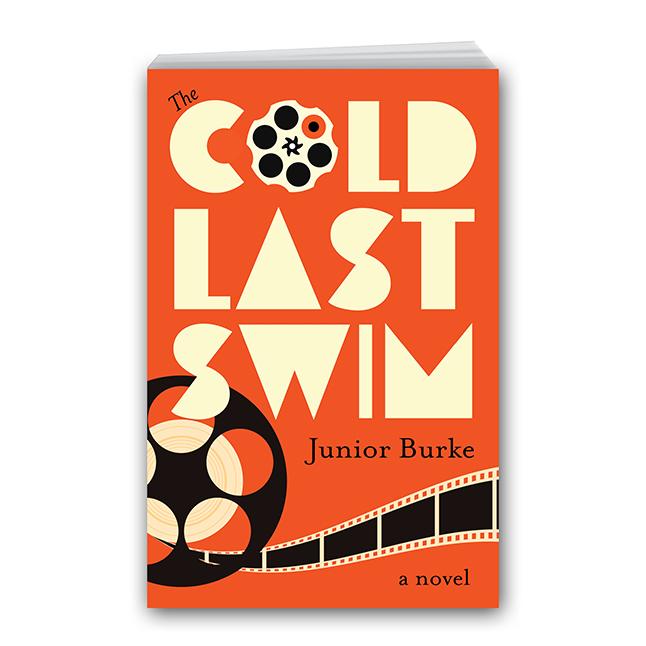 The Sidewise Awards have been presented annually since 1995 to recognize excellence in alternate historical fiction. This year's panel of judges included Karen Hellekson, Matt Mitrovich, Olav Rokne, Kurt Sidaway, and Steven H Silver.
Named for Murray Leinster's 1934 story "Sidewise in Time," the award was first handed out in 1996 to honor the best works in alternate history published in the prior year. The award comes in two categories: one honoring short fiction (anything less than a novel) and the other honoring long-form works.
"Set in an alternate-timeline version of golden-age Hollywood, it kicks off with James Dean shooting Ronald Reagan during a live TV broadcast in 1954 and gets stranger from there," noted the Chicago Reader's reviewer.
"Junior Burke's sure-footed alternative history recasts the wild life and turbulent times of James Dean with wit and great inventiveness," according to writer Andrew Wille. "Personal dramas blend with political conflicts in a fast-paced and gritty tale of ambition, second chances, and obsession."
The winners will be announced during this year's Worldcon, DisCon III, to be held in Washington, D.C., on Dec. 15-19, 2021.
About the author: Besides The Cold Last Swim, Junior Burke is the author of the novels Something Gorgeous and A Thousand Eyes. He is also a songwriter and recording artist whose 2007 album While You Were Gone was named by New York's Bowery Poetry Club as one of the best releases of that year. Other albums include Spot of Time (2017) and the EP America's a Lonely Town (2019). He lives in rural Colorado. Visit juniorburke.com
Gibson House Press is a traditional independent publisher committed to connecting literary fiction with curious and discerning readers. We publish excellent novels written by working musicians and musicians at heart.