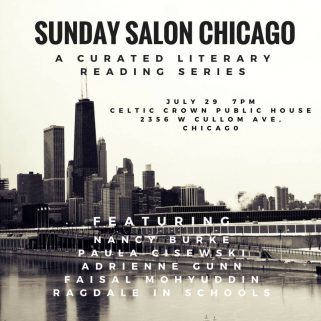 This long hot summer has been filling up with cool events for Gibson House Press authors.
Coming in July . . .
Don't miss Nancy Burke reading from Undergrowth, Sunday, July 29, (7 pm) at Sunday Salon-Chicago Mid-Summer Reading hosted at Celtic Crown Public House, 2356 W. Cullom Ave, in Chicago.
Sunday Salon Chicago is a curated literary reading series in Chicago featuring a refreshing blend of local and international literary voices. The awesome independent bookstore
RoscoeBooks
will be on hand to sell titles by the featured authors.
In May . . .
We hosted Evanston author Nancy Burke signing her novel Undergrowth and met lots of cool folks at the first-ever Evanston Literary Fest Book Fair at the Evanston (IL) Public Library. Great community turnout and great support for independent presses and literary organizations at the library. Thanks, EPL! We are big fans of libraries and the excellent work librarians do. Because the life of the mind never goes out of style.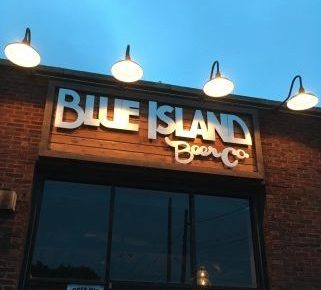 In June . . .
The wonderful independent bookseller City Lit Books in Chicago hosted a special event featuring readings of published work by Gibson House authors.
Nancy Burke read from her novel Undergrowth at Cultivate Urban Rainforest & Gallery, with a full concert by Steve Dawson and Diane Christiansen of Dolly Varden.
We greeted many fans and friends at the Homewood Artisan Street Fair, with signings by Peter Robertson, Nancy Burke, and Courtney Yasmineh. Courtney Yasmineh also performed on the music stage.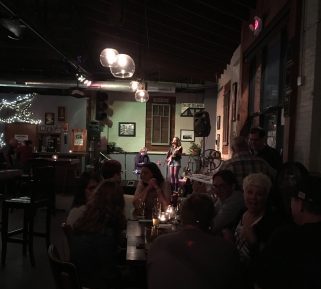 At Flossmoor (IL) Library, songwriting and touring artist Courtney Yasmineh presented a workshop and signed her debut novel, a "gritty coming-of-age story," A Girl Called Sidney.
Courtney Yasmineh performed a duo set with Rob Genadek featuring her latest album High Priestess and the Renegade and signed her novel A Girl Called Sidney at the beautiful tap room of Blue Island Beer Co. in Blue Island, IL.
Gibson House returned for a new season at the Homewood (IL) Farmers Market with Meet the Author signings, which continue summer through mid-October.
Coming this fall . . .
We're booking tour events in the Midwest for the fall launch of Simple Machines by Ian Morris. Follow Gibson House Press on social media and check our events page for updates. For event bookings, please contact publicist Mary Bisbee-Beek: [email protected].