In Peter Robertson's first novel, Permafrost, a successful businessman in Chicago goes to Northern Michigan on a hunt for a childhood friend who has gone missing. What begins as a mystery evolves into an act of redemption.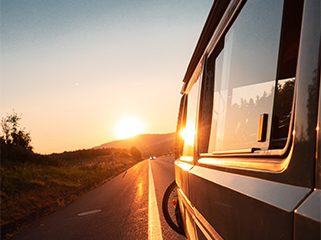 There are a plethora of songs about escapades and journeys from the likes of John Denver and the Traveling Wilburys to the fresher voices of Sufjan Stevens and George Ezra. Not only do they note the passage of time, but the progression of relationships.
Nature is also a huge element of these atmospheric tunes with mention of rivers, trees, mountains and breeze that all contribute to the adventurous theme.
Here are some of the tracks that capture the thrill of embarking on a journey:
Sleep on the Floor – The Lumineers
America – Simon and Garfunkel
Budapest – George Ezra
Home – Edward Sharpe and the Magnetic Zeros
Mountain Sound – of Monsters and Men
Take Me Home, Country Roads – John Denver
Catch & Release – Matt Simons
Mr. Blue Sky – Electric Light Orchestra
Chicago – Sufjan Stevens
End of the Line – Traveling Wilburys
—Chelsea Ayorinde