June 1, 2017–A Girl Called Sidney, rock musician Courtney Yasmineh's debut novel, a coming-of-age tale of survival by music, is now available from Gibson House Press and wherever books are sold.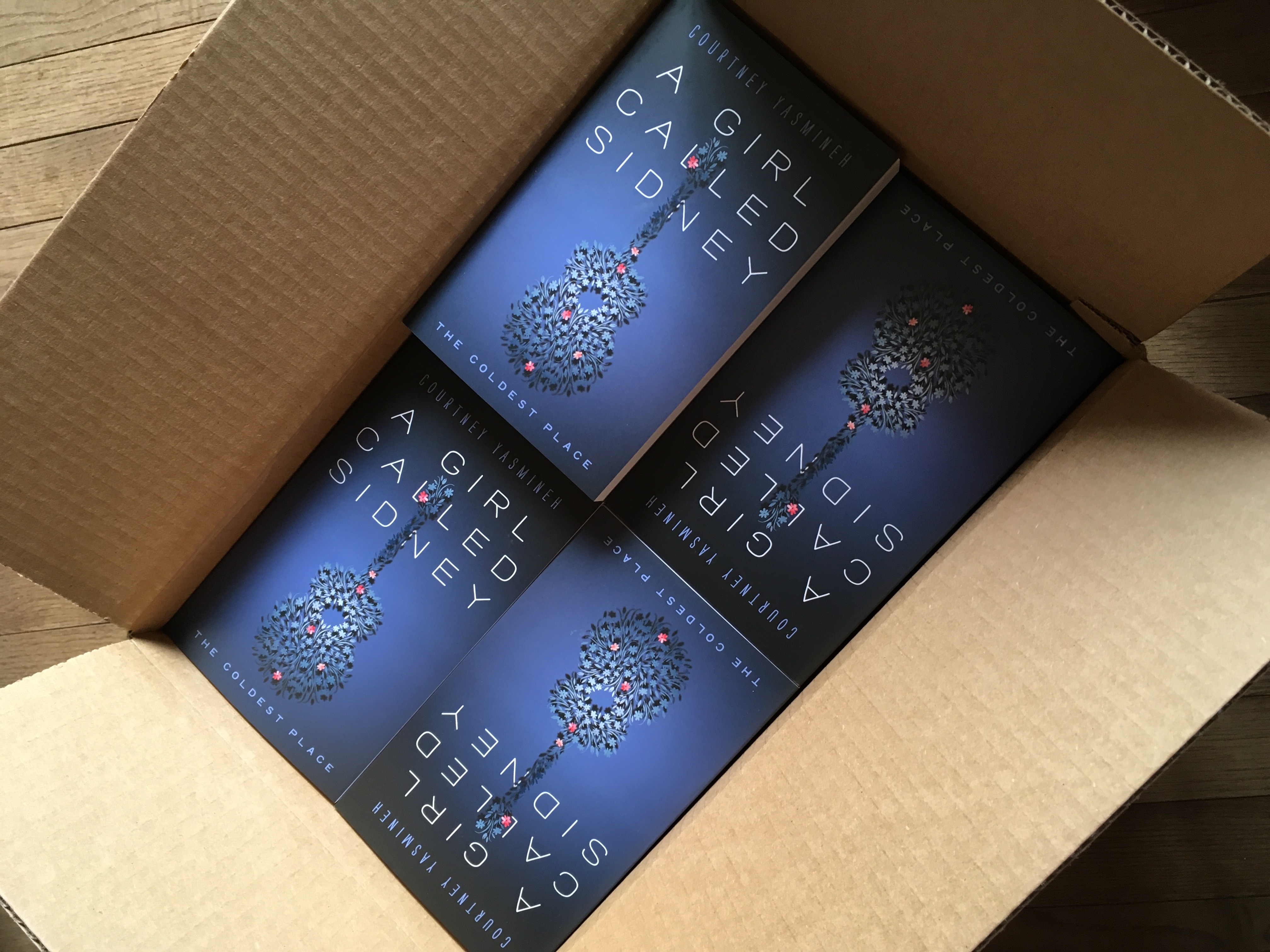 Check our events page for reading and signing launch events and shop these host independent bookstores: The Book Cellar (Chicago) * Boswell Book Company (Milwaukee) * Content Bookstore (Northfield, Minnesota) * Hello Hello Books (Rockland, Maine) * Magers & Quinn (Minneapolis).
Also available at: Amazon * Barnes & Noble stores and online * Books A Million * Gibson House Press * Hudson Booksellers * Indiebound * IPG * Powells.
About the book:
In the late '70s, teenager Sidney flees Chicago and heads to a rural Minnesota town in the wake of her parents' disintegrating relationship. Trading one set of struggles for another, Sidney makes it her goal to survive her senior year of high school alone in the coldest place, a remote Northwoods cabin.
Studious and musically inclined, Sidney initially avoids her family's harsher troubles while her brother bears the brunt, but soon she is hatching a plan that will change everything. Money troubles mount and battle lines are drawn, shattering the family and leaving Sidney wondering: Is she partly responsible?
Readers will find themselves torn between fearing for Sidney and her family members and rooting for the young woman at the center of this coming-of-age novel to strike out on her own, navigate in a new and very different town, earn her keep, make music and graduate to adulthood. Left to her own devices, will she be undone or will she discover her own strengths and emerge to a new life?
A Girl Called Sidney is a tale by turns searing, nerve-rattling, and joyous.
Publicity contact: Mary Bisbee-Beek, [email protected]
Sign up for our mailing list to be alerted about launch events and new titles.